Lazy Daze Lavender Fields

TM

would like to welcome you to our website. You will find we are a family friendly company with fields in Middleborough, Massachusetts. Our lavender products are sold at local markets, festivals, and events throughout Massachusetts. We will be posting our 2022 year season as soon as we have it set. If you have a special occasion and need locally grown lavender feel free to give us a call or drop us a note in the mail. Our fields are not open to the public.




Lavender Bundles
We will post our 2022 markets as soon as the calendar is set. We look forward to seeing you this season.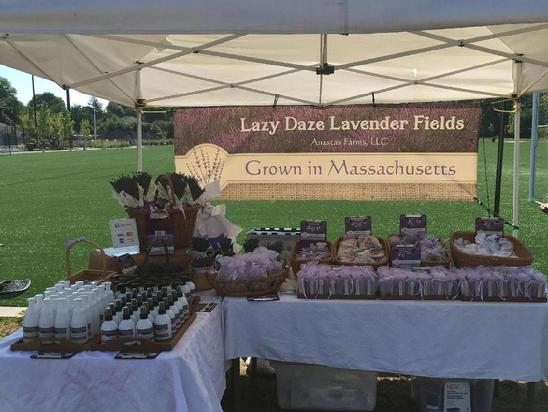 Weymouth Market
© All content of this website is the copyright of Anastas Farms, LLC. 2022.
Anastas Farms, PO Box 710, Middleboro, MA 02346
Website powered by Network Solutions®